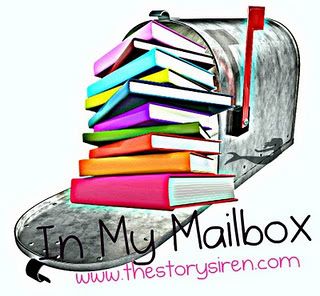 In My Mailbox is a blog meme hosted by Kristi of
The Story Siren
. You can show some books you got over the week which you bought, borrowed or given to you.
Hello guys how are you today?
Guh, my life kinda suck these days =_=. Works depressed me so much, too many problems at my office that totally drained my emotion and energy. I really have to get out of there sooner or well... later. Duh.
Okay, stop talking about crap =p
I didn't post IMM last week, so these are books I got from last 2 weeks =)
City of Fallen Angel by Cassandra Clare
Alana - Song of The Lioness by Tamora Pierce
Runaway (Airhead #3) by Meg Cabot
A Lot Like Love by Julie James
Actually I already have the copy of Indonesia ver. of CoFA. But uh-oh, suddenly Book Depository reduced the price of hardcover version quite lowly. So yay! I fell to the temptation and now it's sitting on my bookshelf! =D
I heard many good things of Tamora Pierce's books, and it does sound really good story, so I want to know it myself.
And for Runaway, I have to say I really disappoint with the cover. It doesn't even with my Airhead and Being Nikki =( But well I still bought it though.
I'm a big fan of Julie James, so I really happy the publisher finally published A Lot Like Love. Already read it and TOTALLY LOVE IT!
What's in your mailbox/stacks/bookhaul/etc ? Feel free to put your link so I can check it back. Enjoy your week with your awesome new books! ^^