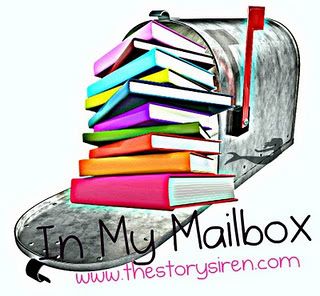 In My Mailbox is a blog meme hosted by Kristi of
The Story Siren
. You can show some books you got over the week which you bought, borrowed or given to you.
Hello guys how are you today?
This week I got books I've been waiting for several weeks, thankfully they safely arrived!
The Immortal Rules by Julie Kagawa
Hourglass by Myra McEntire
City of Lost Soul by Cassandra Clare
YAY! Don't you think these three books share the same shade of colors? =D
SO happy to add more awesome books on my pile and definitely can't wait to devour them, especially City of Lost Soul! 8D
Woops, I kinda overwhelm with the huge amount of unread books in my shelf and I have to save most of my money for something BIG next year. Have to restrain myself from book buying, hardly. So maybe I won't do IMM for next several weeks. Well, still maybe because I'm that person who easily fall for the temptation, LOL.
What's in your mailbox/stacks/bookhaul/etc ? Feel free to put your link so I can check it back. Enjoy your week with your awesome new books! ^^