In My Mailbox is a bookish blog meme hosted by Kristi of
The Story Siren
. You can show some books you got over the week which you bought, borrowed or given to you.
_____________________________________________
For last 2 weeks, I got only few books, but still love to share to you =)
These what I got until yesterday :

Original cover :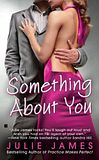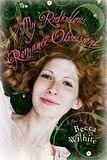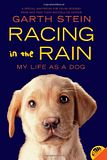 Something About You

- Julie James
My Ridiculous Romantic Obsessions
- Becca Wilhite


Racing in the Rain

- Garth Stein


Steampunk!: An Anthology of Fantastically Rich and Strange Stories

- Kelly Link, Gavin J. Grant

Racing in the Rain has very cute cover *cuddle*. I read many good reviews from many blogger so when I saw this at bookstore, I grabbed it =) And Steampunk is an abrupt-buying, because I saw 'Cassandra Clare' at author list =D *biased* but I loved to read from another authors too.
I just can't wait for next month, I'll get some AWESOME books ;)
I live at the east part of this world which get the sunshine faster, so New Year is very near now at my place, about 4 hours more! =D
Do you enjoy your New Year celebration? I'm just calmly sitting at my room and reading, while hearing fireworks and trumpets noises. It's very crowded and chaotic at everywhere at my small hometown, so I prefer not to go anywhere at the time like this =) I'll go to church tomorrow morning to prepare and start my next year with God =D
So then, although I think some of you haven't gotten it yet, Happy New Year all! Wish all your and my dreams for 2012 will come true ;D