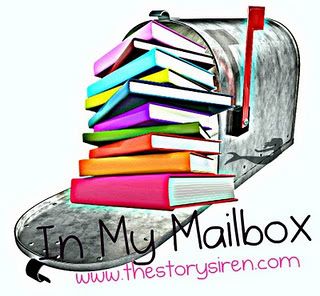 In My Mailbox is a blog meme hosted by Kristi of
The Story Siren
. You can show some books you got over the week which you bought, borrowed or given to you.
Hello guys how are you today?
This is my first IMM post in 2013! Yee~ha! 8D I am really anticipating this year because a lot of awesome-looking books that will be published. This year's gonna be rock!
So, these are books I got after haven't posted any IMM for a while :
Though it's quite late, finally I got this :
Iron Fey Box set
, consist Iron King, Iron Daughter, Iron Queen and Iron Knight by Julie Kagawa.
... and got Ash poster =)
Nevermore by Kelly Creagh
Uncommon Criminals by Ally Carter
Love Inc. by Yvonne Collins, Sandy Rideout
Beautiful Redemption by Kami Garcia & Margaret Stohl
Demonglass by Rachel Hawkins
Shadow Kiss by Richelle Mead
Vampire Academy The Ultimate Guide by Michelle Rowen and Richelle Mead
What did you got this week? Leave your haul link so I can check them back.
Thank you for visiting and hope you'll enjoy all your new books! =D