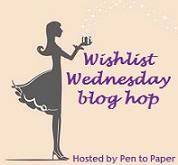 Wishlist Wednesday
is a book blog hop where we will post about one book per week that has been on our wishlist for some time, or just added (it's entirely up to you), that we can't wait to get off the wishlist and onto our wonderful shelves.
This blog meme is hosted by
Pen to Paper
, if you want to join please visit
here
to find more about this meme.
Rush (The Game #1)
by Eve Silver
Expectation release date : June, 2013
Summary from Goodreads :
When Miki Jones is pulled from her life, pulled through time and space into some kind of game—her carefully controlled life spirals into chaos. In the game, she and a team of other teens are sent on missions to eliminate the Drau, terrifying and beautiful alien creatures. There are no practice runs, no training, and no way out. Miki has only the guidance of secretive but maddeningly attractive team leader Jackson Tate, who says the game isn't really a game, that what Miki and her new teammates do now determines their survival, and the survival of every other person on this planet. She laughs. He doesn't. And then the game takes a deadly and terrifying turn.
First, can you see how amazing the cover is? *swoon*
When I read the word 'game', somehow it reminded to Hunger Games. The story sounds really fascinating, mixture of Dystopia, Fantasy and Sci-fi, about survival game eliminating bad aliens. Wow! Also I love name 'Miki' =D
Have you add this book on your wishlist? What do you think about it?