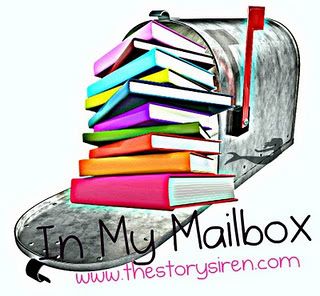 In My Mailbox is a blog meme hosted by Kristi of
The Story Siren
. You can show some books you got over the week which you bought, borrowed or given to you.
Hello guys how are you today? It's December 1st! WOW, time seriously moves reaaaally fast~. I hope you're all in a good shape ;)
At first, let me say that I had my birthday on November 23rd! Yay! Hellow the older me! Hope for another wonderful year and yeah, solve all my life problems and find a 'right pace' for my life. For certain circumstances I didn't hold any event to celebrate this, forgive me. I hope one day I could do something like giveaway or else on certain event *bow*.
Anyway since this is my birth-month, I kind of excused myself to be spoiled with book shower, lol. Well, maybe for some people it's not that much, but for me, wow, my eyes almost popped from their holes when I saw how much I've spent for them since I will have a big event next year. I'm financially unwise, seriously =_=;;;. Okay, so let's check what I've got this month :
Hardcover :
Unbecoming of Mara Dyer - Michelle Hodkin
Article 5 - Kristen Simmons
I've finished
The Unbecoming of Mara Dyer
already, and... *sigh* I made a BIG FAT mistake reading it at this time. I should had read it near the release date of book 3 so I would not have to wait too long to know WHAT THE HELL THOSE ALL ABOUT. SERIOUSLY I WOULD CRY REALLY FREAKING HARD IF SOMETHING REALLY HAPPENED TO *bip*.
Ehm.
Shortly, it's REALLY AWESOME! Have to read it if you're a fan of Mara Dyer and Supernatural/Mystery stories.
I've heard lots of good things about
Article 5
, hey it's Dystopia my favorite genre all the time and didn't think twice to buy it at Bookdepository once the price dropped. So yeah, can't wait to read it! =)
Eyes Like Stars - Lisa Mantchev
This one is my very first purchase from
Better World Books
. I think this online bookstore has an amazing mission for the world from literacy side and I'm glad I took a little part of it =D. I accidentally chose ex-library book so I spent more time to 'fix' the appearance and I did it! Looks fine rite? I'm glad it has really good condition for used book.
Since I saw the cover (which is soooo pretty) and read what this book all about, I was thrilled to read
Eyes Like Stars
, and some bloggers I respect loved and recommended this book as well. Really happy finally I can get this book and can't wait to read it =D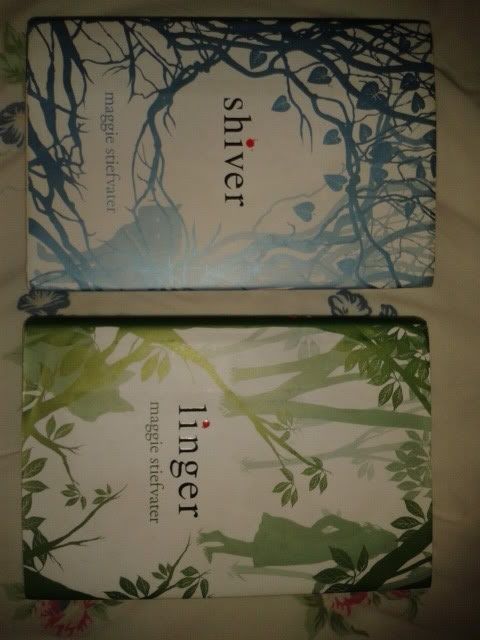 Shiver - Maggie Stiefvater
Linger - Maggie Stiefvater
Second purchases from
Better World Books
. I have the translated copy of
Shiver
but decided to sell it and bought the English version instead. I already can't wait to read
Linger
but the local publisher has not give the certain publishing date so simply I bought the original version then. Another used-book with great condition, although the edges are bent and a little bit torn, I think it's because the packaging is not really safe for overseas delivery. Gonna fix it soon.
Paperback :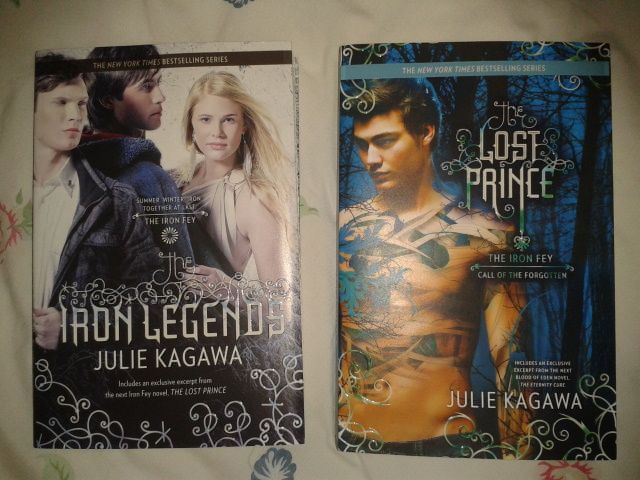 The Iron Legend - Julie Kagawa
The Lost Prince - Julie Kagawa
Finally I got the replacement for my lost copy of The Iron Legend and surprisingly The Lost Prince arrived sooner than usual. Both are really pretty book. Right now I'm still waiting for the boxset of Iron Fey series. I hope I can get it safely. Heard so many great things about this series and can't wait to start reading from Iron King again (I've read Iron King in translation and loved it =)).
The Pledge - Kimberly Derting
Someone Else's Life - Katie Dale
I love Derting's
The Body Finder
series and
The Pledge
which is Dystopia, sounds really interesting, so I got myself the paperback copy. Love the cover too =D
I was really happy Bookdepository dropped
Someone Else's Life
's price and also didn't think twice to purchase it. I especially love this UK's cover, really cute, and I also heard good things about this book. I hope I'd enjoy it too =)
Translation version :
The Lord of The Ring Trilogy Boxset - J.R.R. Tolkien
OMG FINALLY I OWN THIS FREXING AMAZING FANTASY SERIES ALL THE TIME!
Wow! I watched the movie for 1848390372xxxx times already and still plan to watch it again soon. I really love the movies! The local publisher changed the cover to movie version and they're all sooo pretty I couldn't hold myself to bring it to the cashier. Ha! I should seek the right time to read it before The Hobbit movie comes out.
Actually I purchased some more, but they still have not arrived yet. That's why I add 'part 1' on the title, hehe~
That's all I got last month. Not really new books but still very awesome!
So what's yours? Share your link at your comment so I can check them back =D
Happy reading! ^^v