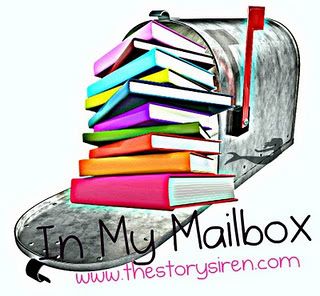 In My Mailbox is a blog meme hosted by Kristi of
The Story Siren
. You can show some books you got over the week which you bought, borrowed or given to you.
Hello guys how are you today? I hope you're all in a good shape ;)
I'm so mad with the local post office at my place because I haven't get some books I've pre-ordered yet =(
Anyway, here are some books I got for several weeks ago (sorry for a bit crappy color on these photos. Photoshop portable in my Android didn't do a good job /=) :
Hardcover :
Alice in Zombieland - Gena Showalter
The Mark of Athena - Rick Riordan
Seems like books from Harlequin Teen are hardly to arrive to my place but thankfully
Alice in Zombieland
arrived safely. Really can't wait to read this book.
As
Mark of Athena
, I still haven't read the series yet, but since it's Riordan's I quite sure it will be good! =D
Paperback :
Belles - Jen Calonita
Just The Sexiest Man Alive - Julie James
Aww...
Belles
has a pretty cover! =D I can't wait to read this as well.
I already had JTSMA in translation, but I think I still need to have the English version. Yeah I'm so in love with this book =D
Translations :
Inkspell - Cornelia Funke
Dark Divine - Bree Despain
Frankenstein - Mary Shelley
Dracula - Bram Stoker
Appointment with Death - Agatha Christie
4.50 from Paddington - Agatha Christie
Woops! I haven't finish
Inkheart
yet *facepalm*. And Inkspell is very thick!
I didn't know GPU (one of largest publishing house in my country, btw) planned to publish
Dark Divine
until I saw this book laid on the shelf. Wow! I hope this book would be good for me.
I have been wanting to read some classic horror, especially
Frankenstein
and
Dracula
.
Dracula
has very pretty appearance. It's all read at 3 sides and looks like a old book format at bundle side. Fascinating!
YAY! Got 2 books more from Agatha Christie! I kind of hunting more of her books right now.
... and some things unrelated to books:
Zoya Midori Nail Polish
, my very first vernish from Zoya (yeah poor me) and I absolutely LOVE the color. This is exactly the GREEN I've wanted since long ago! I need to get some more from this brand! I also purchased Seche Vita Top Coat with sale price. Very nice!
Rilakkuma and Kiiroitori ear-cap pluggies!
I'm a fan of Rilakkuma and these are SOOOOOOO CUTE!!! xDDD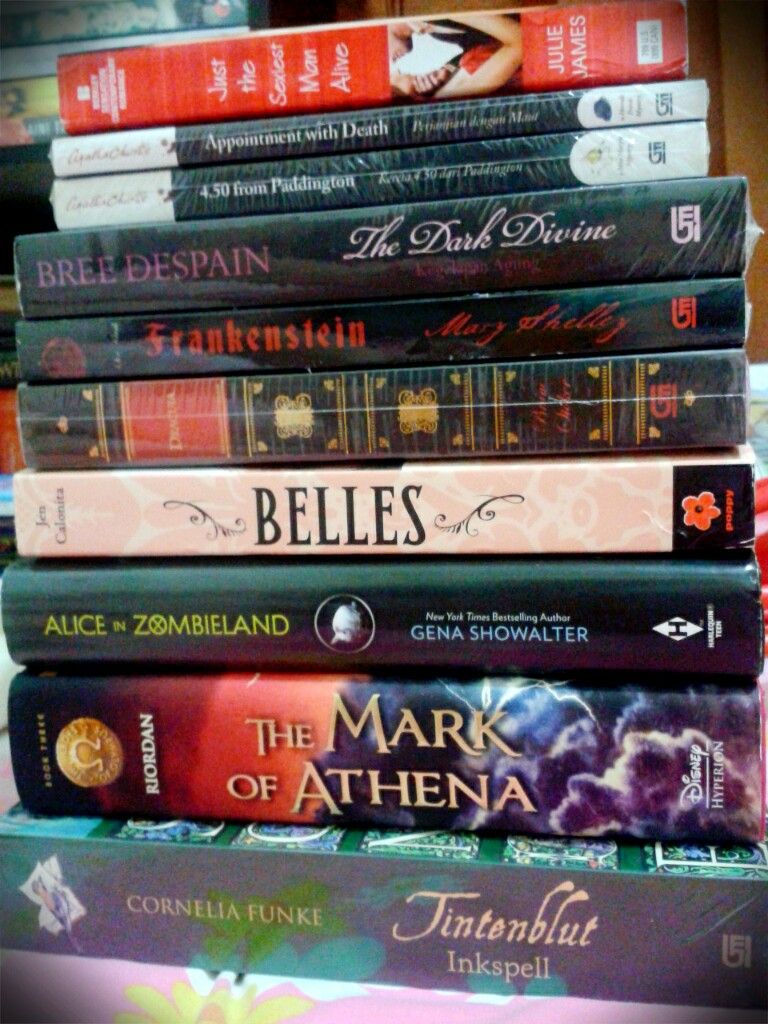 Those are for this week's IMM. I've pre-ordered a LOT books for next weeks so I pray hard the tax-men and postmen would not act like a douchebag *pissed*
So what did you get this week? I hope you'll enjoy all your new books!
Happy reading! =)