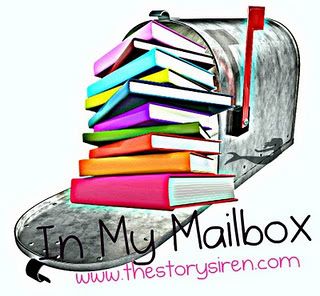 In My Mailbox is a blog meme hosted by Kristi of
The Story Siren
. You can show some books you got over the week which you bought, borrowed or given to you.
Hello guys how are you today? =)
Wow, I've been MIA for several weeks, I've even posted only 4 blog entry from last month til now! AAAARGHHHH!!! Life's been so tough on me, and well also a lot things distracted me from reading and blogging activities so I couldn't be too productive. Now I'm in Eid Al Fitr holiday so I get several free days trying to catch up, start with IMM then.
Here are some new books I got last weeks (which is literally more than a month, phew) :
IN PAPERBACK
Anna Dressed in Blood by Kendare Blake
Deadly Cool by Gemma Halliday
Losing Lila by Sarah Alderson
I'm so happy to get these three books. I've been wanting to read Anna Dressed in Blood since long time ago and yay finally it's in my shelf!
Look at Deadly Cool's cover, isn't it creepily pretty? =D Honestly I wanted to read this book pure because I was been attracted to the cover. I hope I can enjoy it.
And for Losing Lila, I think it has to stay a bit longer on my shelf since I haven't start Hunting Lila yet. And I was really glad to get this book sooner before long holiday started.
INDONESIA VERSION
Fragile Eternity by Mellisa Marr
This Side of The Grave by Jeaniene Frost
Finally I found Fragile Eternity at last, and my Wicked Lovely series which are already released here is complete. I also can't wait to read another jorney of Bones and Cat in This Side of The Grave. This series is amazing! =D
It's good to still get some new books, while actually I'm in book-buying diet,LOL. But I guess I can't help to get a little of new good books
So that's I got last weeks, what's in your mailbox/stacks/bookhaul/etc ? Feel free to put your link so I can check it back. Enjoy your week with your awesome new books! ^^