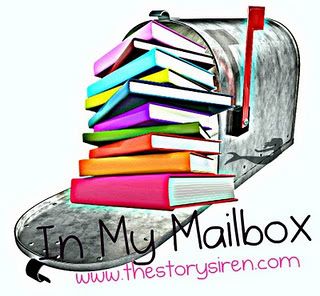 In My Mailbox is a blog meme hosted by Kristi of
The Story Siren
. You can show some books you got over the week which you bought, borrowed or given to you.
Hello guys how are you today?
I didn't expect I would get any new book until end of June, but suddenly I got a package right at the end of the month, which was startling me because I thought I would get it around early July =D And finally a publisher in my country released a series sequel I've waited for such a long time! Here they are :
The Golden Lily by Richelle Mead
Although I haven't read Bloodlines yet, just see it sitting on my shelf enough to make happy =D I hope I would get Spirit Bound and Last Sacrifice of VA series soon so I could start this series.

INDONESIA VERSION :
Torment by Lauren Kate
The Reckoning by Kelley Armstrong
Big Boned by Meg Cabot
Finally I got
Torment
and
The Reckoning
, so excited to read them, especially because
The Reckoning
is the last book of Darkest Power series! I also happy that Bog Boned got a pretty cute cover! xD (well because sometimes I don't really like the publisher's cover choices. And actually 'sometimes' is really understatement.lol)
I also bought a lot manga last 3 weeks :
Yum... so colorful! Those are some of my favorite series like Ouran High School Host Club (I absurdly love this one!), La Corda D'Oro, Detective Yakumo, etc. I really love my mangas! =D
That's my small happiness this week. What's in your mailbox/stacks/bookhaul? Feel free to put your link so I can check it back. Enjoy your week with your awesome new books! ^^