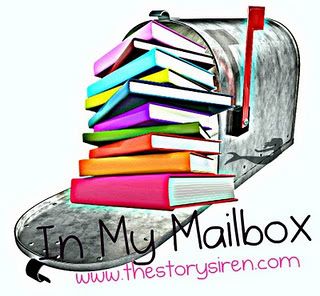 In My Mailbox is a blog meme hosted by Kristi of
The Story Siren
. You can show some books you got over the week which you bought, borrowed or given to you.
Hi there guys, how are you today? =D
This week was another awesome week in my bookish life, because right after I reached home from tiring work at Thursday, suddenly I saw 4 packages of happiness then I forgot my pain! xD I literally was giddy, grinning the whole night because of these books!
Indonesia version
Throne of Fire by Rick Riordan
Unraveling by Elizabeth Norris
Insurgent by Veronica Roth
Sweet Evil by Wendy Higgins
Obsidian by Jennifer L. Armenthrout
The Body Finder by Kimberly Derting
My new plushies, Tao and Chen, guarding my new book pile. My dad brought them from China, cute aren't they? xD
Haaaaaa,
INSURGENT
!!! *huggles*
So glad those books arrived safely, I've so worried of
The Body Finder
because I didn't get it after a month past >.<; But now it sits safely on my shelf. I really excited to read ALL books I got this week! What's in your mailbox/stacks/bookhaul/etc ? Feel free to put your link so I can check it back. Enjoy your week with your awesome new books! ^^