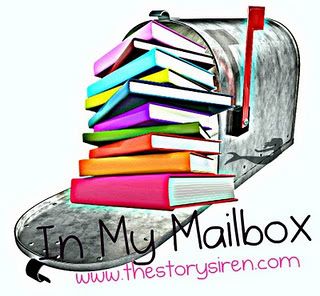 In My Mailbox is a blog meme hosted by Kristi of
The Story Siren
. You can show some books you got over the week which you bought, borrowed or given to you.
Hi there guys, how are you today? =D
I've not done IMM for... 3 weeks, eh, because well last Saturdays I was really busy and too tired. Oh, no, not just because working life, but because I got 'super weekend trips'. Lol, not really 'far away' ones but I can call them that anyway. In last weeks I got some fabulous books, they are not new ones but I'm already so excited to read them!
Ehm, sorry for 'shiny' photos, it's not just because the covers are really shiny, but because they're plastic-wrapped =p That's how the publishers and bookstores keep their books save from dirts and people who like to 'only-read-at-place'
Indonesia version
Demon Glass (Hex Hall #2) by Rachel Hawkins
Marshmallow Skye by Cathy Cassidy
already finished this one and I SO LOVED IT! =)
Truly Madly by Heather Webber
in Paperback
White Cat by Holly Black
Red Glove by Holly Black
Shatter Me by Tahere Mafi
Yumm~ getting new books is always delighting!
What's in your mailbox? Feel free to put your link so I can check it back.
Enjoy your week with your awesome new books! ^^