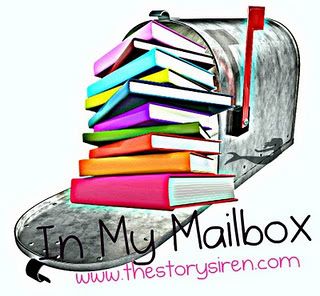 In My Mailbox is a blog meme hosted by Kristi of
The Story Siren
. You can show some books you got over the week which you bought, borrowed or given to you.
Hellow everyone~ I hope you all have wonderful weekend!
Like I said last weeks, I did crazy book buying at Book Depository, bookstores and direct selling of certain publisher and got many awesome books! At this second round, sadly most of 'em are old but they're in top of my wishlist and I'm freakin' happy to get it! =D
Clockwork Prince by Cassandra Clare
Okay, so I decided to collect Hardcover version of Infernal Devices series and will sell my translation version of Clockwork Angel soon =)
Really can't wait to read this! =D
Grave Mercy by Robin LaFevers
This one is definitely not old. Sooooo excited to read Grave Mercy, despite of many twisted responds out there. I find myself quite enjoying historical fiction so I think I'll love this. Hope so =P. And it's thick like 500+ pages! Whoo!
Die For Me by Amy Plum
Hunting Lila by Sarah Alderson
I bought these because of blogger recommendations and both has quite good reviews. For Die For Me, I was lucky enough to get it cheaper because suddenly BD cut the price of ATOM version. What a great deal!
*INDONESIA VERSION*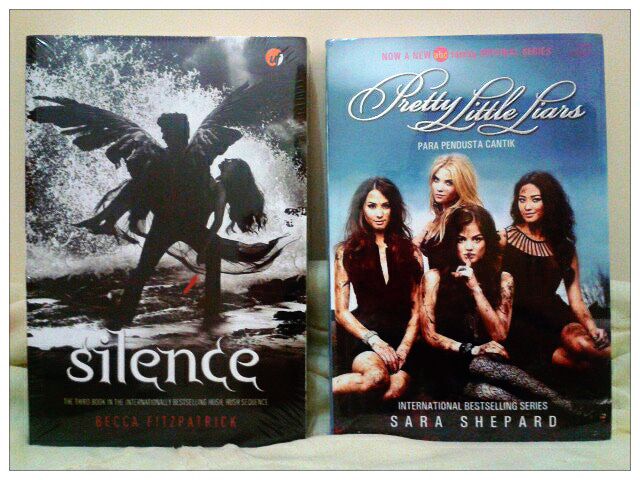 Silence by Becca Fitzpatrick
Crecendo left one of big mixed feeling for me about this series, I've barely enjoyed reading it and couldn't sure if I still like Patch. I hope Silence would bring back my passion over this series =)
Pretty Little Liars by Sara Shepard
The TV series based on this series has been becoming a hit these days and I also thrilled with the creepy storyline *and because that coughBRANTDAUGHERTYcough, LOL*. Just too bad the publisher release PLL novel with its TV series cover version. I already fell in love with the original cover, vibrant-solid-color-with-barbies one /=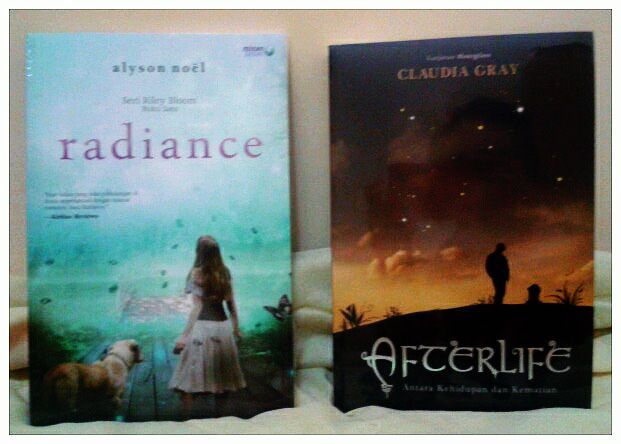 Radiance by Alyson Noel
I haven't done reading and buying Immortal series yet I already bought this one xD. Immortal series is a depressing one until I hold reading it for a moment but I heard the new series about Riley, her sister is quite good so yeah, I grabbed it. And very rare the publisher made such a pretty cover. LOL.
Afterlife by Claudia Gray
Finally I have all books of Evernight series so I can devour it without waiting next book. Well, just Balthazar left. Again, I think my country's cover version is better than original one =p
That's all I got from previous weeks. Since BD's giving 10% off of everything, with still thinking of my wallet condition I'll do another crazy book buying soon xD
Any recommendation? Love to hear it from you!
What's in your mailbox? Feel free to put your link so I can check it back.
Enjoy your week with your awesome new books! ^^