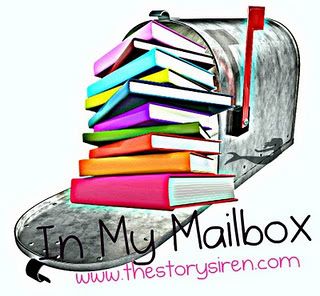 In My Mailbox is a blog meme hosted by Kristi of
The Story Siren
. You can show some books you got over the week which you bought, borrowed or given to you.
Some books I bought last 3 weeks :
Torrent by Lisa T. Bergern
(Yay! Finally my River of Time series is complete =D)
Anna and The French Kiss by Stephanie Perkins
Lip Touch Three Times by Laini Taylor (Indonesia Ver.)
(All are Indonesia Ver.)
Destined For An Early Grave by Jeaniene Frost
(currently reading this, totally love this fantastic series!)
The Adventure of Sherlock Holmes by Sir Arthur Conan Doyle
(yea I haven't read any Sherlock Holmes books, such a shame! AndI really love the cover =D)
Practice Makes Perfect by Julie James
Her Wishlist Bridegroom (Harlequin Romance) by Liz Fielding
And....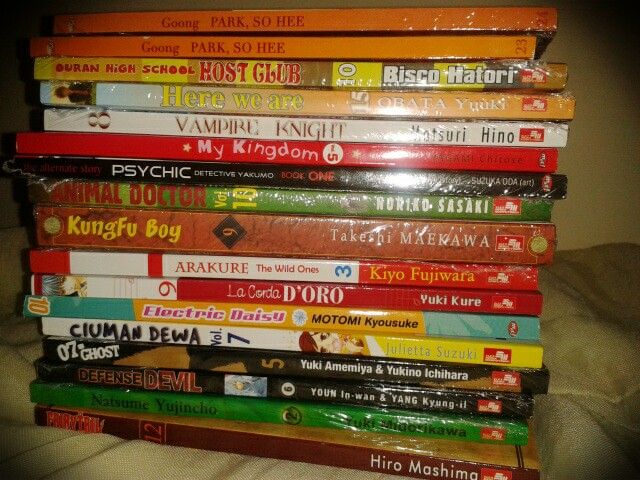 BUNCH of mangas =p
But I show just some I got last week :
I've been being an otaku for 18 years (have been reading and collecting manga since I was 8 years old until now, wow!). I'm really a big geek. LOL

And I'm sooooo happy I got next volume of Ouran Host Club, my favorite manga ever! Anyone manga-otaku like me? =p
So what have you got last week?
Share them so I can envy you ;)