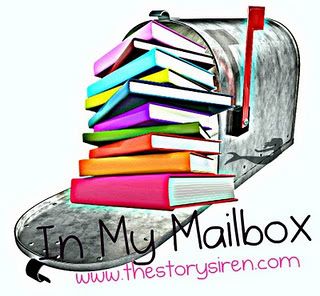 In My Mailbox is a blog meme hosted by Kristi of
The Story Siren
. You can show some books you got over the week which you bought, borrowed or given to you.
Hellow there~ I haven't done IMM for a while because I've been so busy lately and really missed it. I did crazy book-buying and I got awesome stuff that made me feel sooooo happy! Actually I got these 2 weeks ago but I had no time to post it, so share it now.
Pandemonium by Lauren Oliver
Unearthly by Cynthia Hand
Under The Never Sky by Veronica Rossi
Aaaaaaaah finally
Pandemonium
in my hands! It's unexpectedly thinner than
Delirium
=p I really love the cover of
Delirium
series! I've been reading it now and so awesome this far! Big thanks to my cousin who kindly asked me if I wanted her to buy me
Unearthly
and
Under The Never Sky
.
(Indonesia version)
Wicked Lovely series by Melissa Marr :
Wicked Lovely
Ink Exchange
Radiant Shadow
Just need to buy
Fragile Eternity
to make this series complete. I got them in a very cheap price, about IDR 14k each (less than $2), absolutely can't resist it =D. I used to dislike the cover but the more i see them, I think they're quite pretty too.
Actually I got other AWESOME new books too, but..... I think I'd post them next week =)
So what you got in your mailbox?
Show them so I can envy you ;D