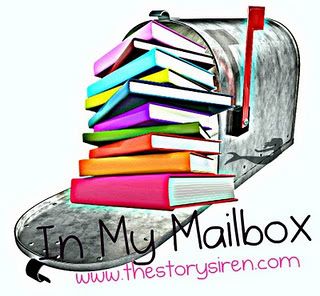 In My Mailbox is a bookish blog meme hosted by Kristi of
The Story Siren
. You can show some books you got over the week which you bought, borrowed or given to you.
_____________________________________________
Whoa! I think I got awesome books this week! Well, they're not new, BUT STILL! =D so happy finally I get them in my hand *frantic*
Son of Neptune by Rick Riordan
Graceling by Kristin Cashore
PERCYYYY!!!! So nice to see you again! =D
Rick Riordan is AWESOME and I'm so loving Percy Jackson series and I heard he would make appearance here (I haven't read Lost Heroes yet, my sister has) I soon have to read Lost Heroes!
Graceling one is published locally, and that's the Indonesia version for Graceling cover. Well, just too bad they're not use the US original cover. This one looks more like a comic book -_-; and if only they do touch more to this cover, I think it would be nicer.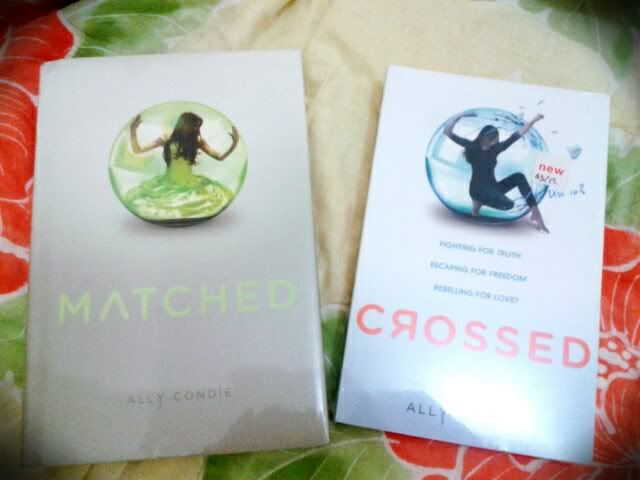 Matched by Ally Condie
Crossed by Ally Condie
I read many twisted reviews about this series, but I decided to buy it. I hope I won't be disappointed =) My cousin bought me Matched HC because the price was cut until a half, so it's not even with Crossed which in paperback format. But it's okay =)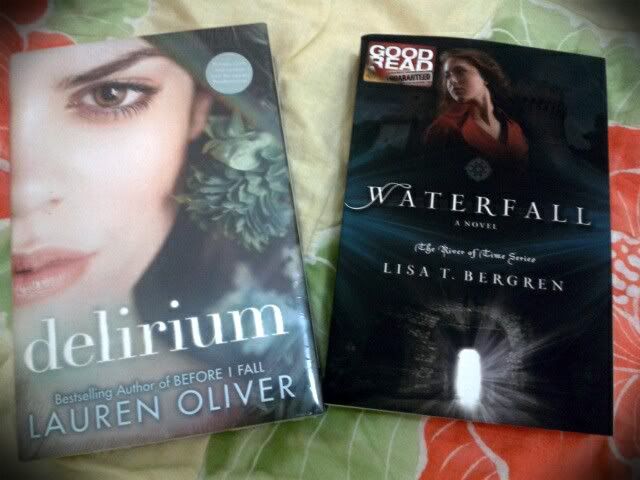 Delirium by Lauren Oliver
Waterfall by Lisa T. Bergern
I reeeeaaaaally happy to get these two =D Delirium is recommended everywhere and very glad bookstore at my country sells this with that PWEETIE cover! Love it so much!
Waterfall is a series I accidentally found at Goodreads. It has very pretty cover and the story sounds awesome too so I decided to try. Oh, and Waterfall is my first purchased at Book Depository, and it well-arrived =D I have to purchase Cascade and Torrent soon from it
So It's all I got this week. A BIG thanks to my cousin who bought me everything but Graceling here. Love you sooooo much! :D
What's yours? Leave your IMM link at your comment so I can visit you back and envy yours =D